President Emmanuel Macron said the violence over COVID-19 restrictions had created a "very explosive" situation in the territory.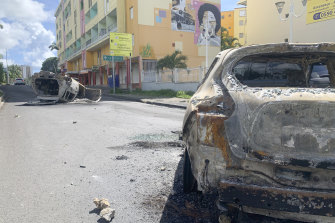 Hours before Caltex was to hold talks with legislators from the Caribbean archipelago in Paris, there were signs of protests spreading to Martinique, another French overseas territory 190 kilometres south of Guadeloupe.
Compulsory vaccination has touched a nerve in a population that is descended from slaves who worked on French sugar plantations and that during the 20th century was systematically exposed to chlordecone, a toxic pesticide used in banana plantations, that has since then been linked to unusually high rates of prostate cancer on both islands.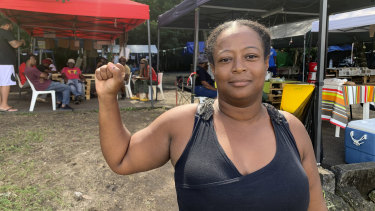 "We are descendants of slaves, and for us, control over our bodies is really important," said Pamela Obertan, 40, a political scientist in Guadeloupe who helped organise protests against vaccine requirements. "The government wants to impose a medical experiment. We are still medical experiments."
Castex has received two AstraZeneca shots – the first dose in March, to help bolster confidence in the vaccine, and the second in June. So far, most people under 65 years are not eligible for a booster shot in France.
Loading
He has been the public face of government news conferences, in which he outlines the country's vaccination strategy and pandemic response, since becoming Prime Minister in July 2020.
Castex has had to quarantine for coronavirus exposure several times, including after his wife and after Macron were infected, but he had not tested positive himself before Monday.
The Washington Post, Reuters