Live Updates
COVID-19 cases and hospitalizations have increased across the country as the omicron variant continues to spread. Several states have reached record-high COVID numbers this week.
Centers for Disease Control and Prevention (CDC) Director Dr. Rochelle Walensky said cases are up 60 percent in the U.S. this week. Hospitalizations admissions are up 14 percent from the previous week.
The CDC also updated their guidelines for isolation and quarantining when a person is exposed to or tests positive for COVID.
Governors in states, including Georgia and Ohio, called on the National Guard to help overwhelmed health care workers.
COVID cases are also surging worldwide. Global COVID cases are up 11 percent, according to the World Health Organization (WHO).
National Institute of Allergy and Infectious Disease (NIAID) Director Dr. Anthony Fauci encouraged people to have small gatherings for New Year's Eve.
While some cities have canceled or scaled back New Year's celebrations, others are continuing with celebration plans as scheduled.
Follow Newsweek's live blog for the latest updates.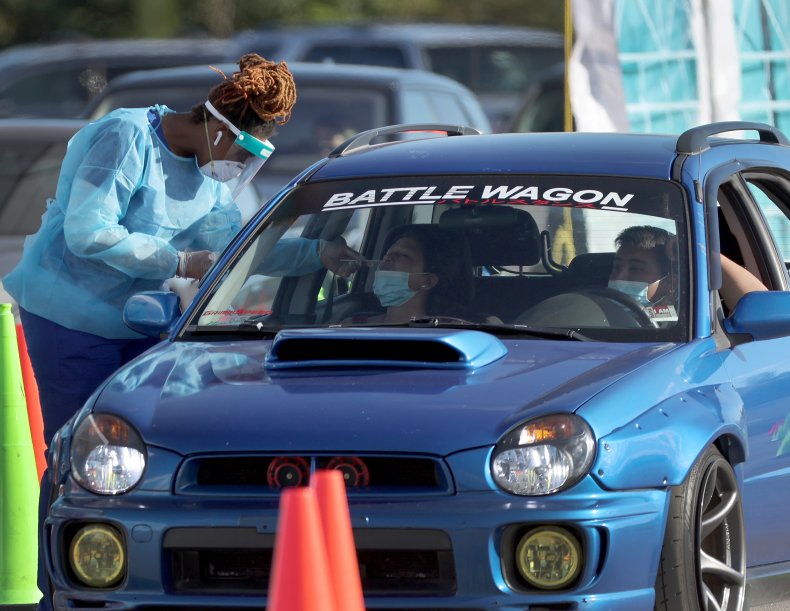 Department of Defense to help boost COVID rapid test production
The U.S. Department of Defense (DOD) announced a $136.7 million contract to manufacture a key piece of COVID-19 rapid tests to boost production.
The DOD, in coordination with the U.S. Department of Health and Human Services, is working with the company MilliporeSigma to produce nitrocellulose membranes, the paper that shows results on rapid tests.
The contract will fund the company's facility in Sheboygan, Wisconsin to make more than 83.3 million tests per month, the DOD said in a statement Wednesday.