Nick Daicos' manager, Robbie D'Orazio, has discussed his client's eye-opening comments regarding his disappointment over not being contacted by the GWS Giants.
Daicos, who is headed to Collingwood under the father-son rule, called the fact that the Giants had not contacted him for a pre-draft interview "upsetting" earlier this week.
D'Orazio urged the media to have patience with the young players coming into the league after Daicos' comments.
"These kids are 18 and it's all thrust upon them," he told SEN Radio.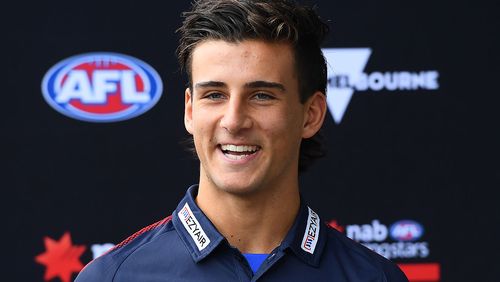 "While he's had Pete in his corner and Josh to look up to, he's still only an 18-year-old boy and he's going to make mistakes. You hope he doesn't make the similar mistake repeatedly though.
"Overall, I wasn't really disappointed in his comments, I think he's an honest, refreshing young man and I'm sure you guys in the media would like players like that.
"Let's not shoot them straight away. Let's understand that they're learning and it's going to take time. But if he repeatedly does it, then we'll be knocking him across the knuckles.
"Hopefully, we all understand that he's just excited to get in and he is disappointed the Giants didn't speak to him because he honestly thinks that he is the No.1 in his head and he'll stand by that."