As cases of COVID-19 have tripled in Los Angeles over the past week, a judge ruled Tuesday that the city was permitted to terminate Los Angeles Fire Department (LAFD) firefighters who refuse to get the vaccine.
The LAFD's initial attempt to dismiss unvaccinated firefighters was in line with Los Angeles' vaccination order for city employees.
Los Angeles County Superior Court Judge Michael Linfield denied a request from the nonprofit Firefighters4Freedom to block the city's vaccine mandate on the basis of violating medical freedoms, stating that the risk to public health outweighed any such freedoms.
"The unvaccinated firefighters have not shown a due process violation, they have not shown that the City abused its discretion in passing the vaccination mandate, and they have not shown a sufficient violation of their privacy rights," Linfield wrote in his decision. "Further, the balance of harm weighs overwhelmingly against granting this injunction."
"Evidence of fire station COVID-19 outbreaks merely underscores the fact that the COVID-19 global pandemic continues to upend daily life and threaten public safety."
Linfield continued by writing, "It cannot be seriously argued that the city did not have sufficient evidence to declare a state of emergency."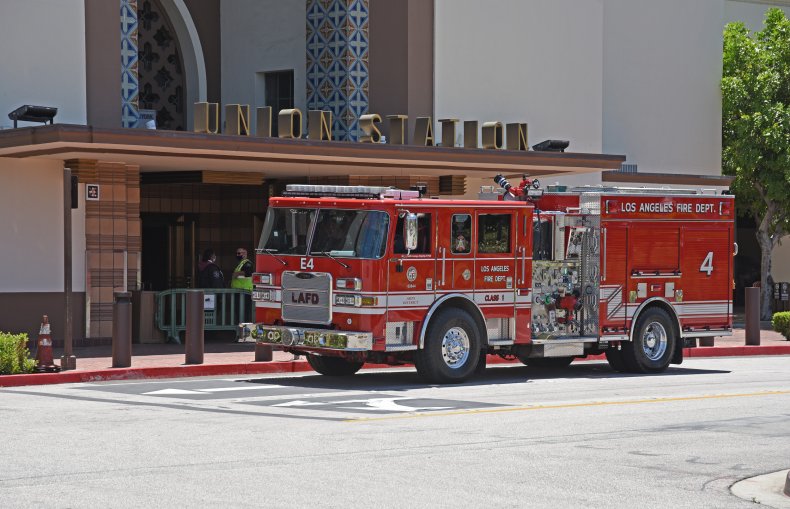 While the lawsuit can still be appealed, Linfield's decision means that the firefighters from Firefighters4Freedom can continue to go unpaid by the LAFD and could legally face termination. Linfield even noted in his opinion that "plaintiff Firefighters4Freedom is unlikely to prevail at trial."
"I am disappointed with the analysis and result," Firefighters4Freedom attorney Scott Street told Courthouse News. "But, as the judge mentioned yesterday, this is just the beginning of the case and we expect much more litigation to come in 2022."
However, Los Angeles City Attorney Mike Feuer lauded Linfield's decision, noting that the city had now rejected an anti-vaccine request from a first responders' group for the third time.
"For the third time this month, my office has successfully fought back a misguided attempt to halt the vaccine mandate — an effort that would have placed the health of the public and fellow first responders at risk," Feuer said. "In the strongest terms yet, this court underscored the emergency we continue to confront."
The city's vaccine mandate comes as Los Angeles continues to see skyrocketing cases, primarily fueled by the rampaging Omicron variant. This has contributed to the number of COVID-19-positive reports going from 1,000 to 3,000 in the past week, according to public health data.
"This is already the third biggest peak in our history," Los Angeles Mayor Eric Garcetti said Tuesday. "We will have the biggest number of cases soon. This is a crucial moment for us all."
However, Garcetti said, "I don't see a lockdown," when asked what measures would be taken in the city to combat the rising COVID cases. He urged the public to continue to get vaccinated and receive booster shots, saying: "I think we're so much better than we were before. This is something we can manage."
Despite the peaking number of cases, Los Angeles continues to see a promising number of vaccinations. As of Tuesday, over 15 million doses of the shot had been administered, according to data from Los Angeles County.
Newsweek has reached out to LAFD for comment.