Texas Senator Ted Cruz has warned that the U.S. could see violence and rioting from the left if Roe v. Wade is overturned.
While speaking on Newsmax on Tuesday, Cruz claimed that if Roe v. Wade is overturned the "left will lose their minds." However, the senator did not explain his reasoning for predicting riots or violence and did not give any evidence to suggest this would be a likely occurrence.
A video clip of this snippet from his interview with Shaun Kraisman has also gone viral on Twitter with over 180,000 views.
The nation is eagerly awaiting the Supreme Court's opinion in a Mississippi abortion case that could overturn Roe v. Wade, but when exactly the decision will come is not yet clear.
The ruling in Dobbs v. Jackson Women's Health Organization is expected before the high court recesses for the summer in late June. The case that could overturn the court's landmark 1973 ruling in Roe, which legalized abortion nationwide, involves a dispute over a Mississippi law that would ban most abortions after the 15th week of pregnancy.
Abortion rights activists have been bracing for Roe's fall after a leaked draft opinion published by Politico in May showed a conservative majority of justices appeared ready to use the case to undo almost five decades of precedent.
"We are going to see the decision soon in the next week to 10 days and I believe the court is going to do something that many of us have been working and praying for our entire lives," Cruz said.
"We believe the court is going to overturn Roe v. Wade, it was the right thing to do," Cruz said. "Roe v. Wade was wrong when it was decided in 1973 and it has been wrong all 49 years of its history. It has resulted in the lives of over 60 million unborn children being taken."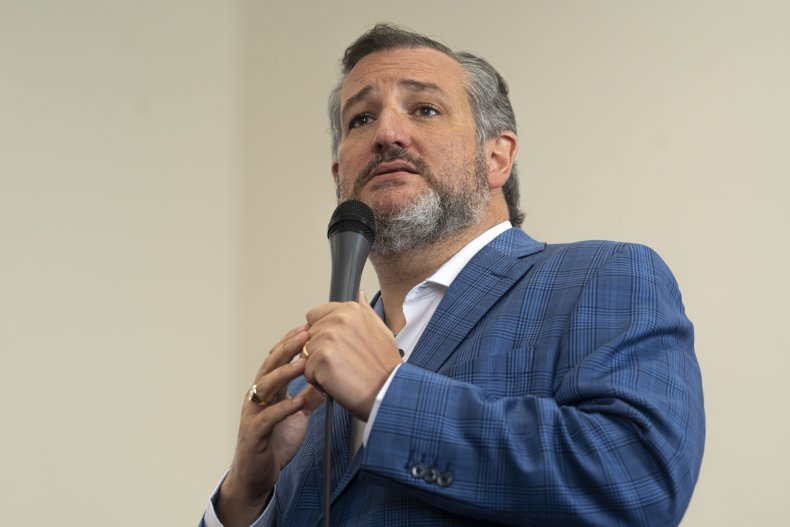 Cruz went on to claim that riots are set to follow if Roe is overturned.
"When that decision comes down, we are going to see the left lose their mind," Cruz said. "We are going to see, sadly, organized, riots, I think we are going to see organized violence. We are going to see something similar to what we saw in 2020 with the Antifa and Black Lives [Matter] riots across the country."
Cruz added that in the event the abortion ruling is overturned, the police will need to deal with rioters swiftly.
He also complained about protests outside justices' homes following the reignited debate over Roe v. Wade.
Republicans have argued the protests were threatening and potentially illegal by aiming to influence the justices, according to a USA Today report.
Some Democrats have cheered the protests while others have condemned them and stated that it is incorrect to argue their viewpoint.
"I think we are deliberately going to see violence used as a tool of political terrorism by the left," Cruz added. "If we do see organized left-wing violence then it is incumbent on law enforcement to do their jobs to protect people and keep people safe.
"When the decision comes down I think it will be a time for great celebration but it will also be a time when we need law enforcement to do its job. We need Merrick Garland and the political henchmen at the Department of Justice not to stand in the way of keeping Americans safe."
Newsweek has reached out to Ted Cruz for comment.